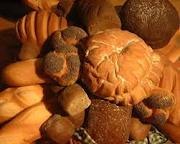 This is an extremely boring continent we don't interact with much. Every continent likes a specific food group. We like fruit,
Veggie Land
likes vegetables, and so on. There are six continents total. This is a lame continent, but I guess they have their own way of doing things. They are a neutral place and don't get involved in any wars.
Ad blocker interference detected!
Wikia is a free-to-use site that makes money from advertising. We have a modified experience for viewers using ad blockers

Wikia is not accessible if you've made further modifications. Remove the custom ad blocker rule(s) and the page will load as expected.